Skip to Content
Bowie, MD Landscaping Experts Since 1993
Our Certifications & Benefits
Eastern Grounds Landscaping, LLC is proud to have numerous certifications and benefits. We are a member of the Accredited Snow Contractors Association (ASCA), a dynamic group dedicated to changing the industry of snow and ice management by focusing on and creating "an education standard and legislative reform" for snow and ice management contractors. We are pleased to claim that we are ASCA-Certified (ASCA-C), meaning we have completed over 10 hours of ASCA-sanctioned education focusing on risk management for snow and ice removal contractors. Additionally, our owner, Bill Schultz, is recognized by the Snow & Ice Management Association (SIMA) as a Certified Snow Professional (CSP). This certification is given to those with a high level of experience and knowledge in the snow and ice management industry who demonstrate leadership and provide excellent service to their customers.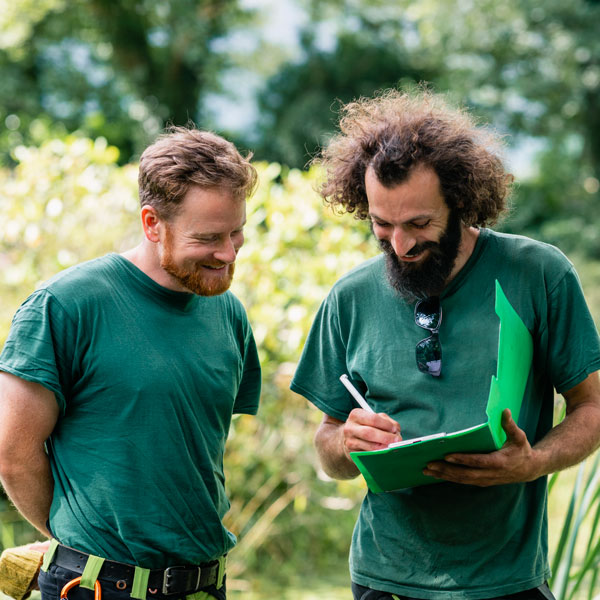 MD & VA's Go-To, Full-Service Landscaping Company
Eastern Grounds Landscaping, LLC is dedicated to providing reliable landscaping services to residential and commercial property owners throughout Maryland and Virginia. We understand the importance of maintaining the appearance of homes and businesses. Our expert team is committed to making your lawn or landscape look great regularly and ensuring every customer has complete satisfaction with the provided work. From intricate landscaping designs to regular lawn care and maintenance, you can trust our lawn and landscape specialists to get the job done right the first time. At Eastern Grounds Landscaping, LLC, we are:
A full-service landscaping company
Highly experienced, with more than two decades in the industry
Family-owned and operated
Dedicated to complete customer satisfaction
A top-rated snow removal company
ASCA-Certified
Rated A+ by the Better Business Bureau
Our Services
Fertilization & Weed Control
Create a lush and durable lawn with our fertilization services. Avoid unsightly weeds that can damage your property with our weed control.
Lawn Care
Lawn care includes everything from regularly scheduled lawn mowing to weed-eating and trimming. Customize your lawn care plan to meet your needs and budget.
Contact Eastern Grounds Landscaping, LLC Today
At Eastern Grounds Landscaping, LLC, we do so much more than just lawn care. We also offer residential landscaping, commercial landscaping, landscape maintenance, landscape design, as well as snow and ice management. We believe that snow fighters should be the ultimate risk managers. Whatever type of landscaping or lawn care services you're looking for, our expert team can help create a beautiful, lush outdoor space on your property, all while working within your budget. If you are in Maryland or Virginia, contact Eastern Grounds Landscaping, LLC today to learn more about our services or to schedule a free estimate.
Providing Premier Landscaping Services in Delaware, Maryland, and Virginia