Skip to Content
Snow & Ice Management in Bowie, MD
Residential & Commercial Snow Removal Services
If you need snow and ice removal at your home or commercial property, the team at Eastern Grounds Landscaping, LLC can help. Attempting to remove snow and ice yourself is not only tedious, but it can also be dangerous. Our team has the experience, expertise, and equipment to ensure your snow and ice management job gets done right the first time. These services help keep your home or business safe for family and friends or employees and customers. We can remove any snow or ice problems quickly and efficiently, even after heavy snowfall. For premier snow and ice management in Maryland or Virginia, choose Eastern Grounds Landscaping, LLC.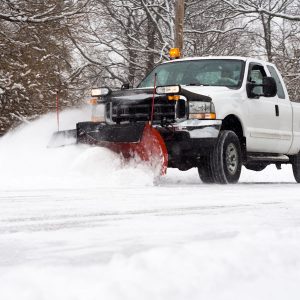 Your Go-To, Certified Snow Professionals
Eastern Grounds Landscaping, LLC owner, Bill Schultz, is recognized by the Snow & Ice Management Association (SIMA) as a Certified Snow Professional (CSP). This certification is given to those with a high level of experience and knowledge in the snow and ice management industry who demonstrate leadership and provide excellent service to their customers. From small, hands-on snow removal jobs like sidewalk cleaning to clearing major parking lots using giant loaders equipped with super-wide snow pushers, Eastern Grounds Landscaping, LLC can handle it all. Our service provider network pulls resources from a tight-knit group of snow fighters located throughout our service area. This means that during uncommonly heavy snowfalls, larger equipment is at the ready to ensure your property remains safe and accessible.
Our Snow Removal Services
We offer the following snow and ice management services:
Snow Plowing
When the snow falls, our team will be there to clear spaces for your team and your customers to safely drive and park their vehicles.
Snow Removal
No matter how much snow we get, our teams work around the clock to remove snow as it falls, allowing you to continue operation.
Snow Relocation
Snow plowing and removal isn't just about piling it up. Sometimes you do not have space to contain all the snow removed from your parking lot. We will relocate the snow to another location for you.
Sidewalk Clearing
Make sure your sidewalks are clear and safe for your employees, family, and customers with our sidewalk clearing services.
Sidewalk Deicing
We use safe and effective products to deice your sidewalks, helping to prevent slips and falls on your property.
Parking Lot Deicing
Parking lots can be dangerous areas in the winter. Avoid liabilities and help prevent injuries with our parking lot de-icing services.
Commercial and Residential Snow Removal
It's important to make sure your property is always navigable and safe from snow, ice, and other debris. We provide both residential and commercial snow removal for peace of mind and safety. When you sign up for our snow and ice removal services, whenever it snows, we'll be there for you. You won't have to worry about scheduling our removal services or calling late at night to make sure your parking lot is cleared for employees and customers the next morning. Our snow removal teams work through the night to better serve you and keep your property safe and open. For your home, you won't have to worry about getting snowed in as we come to take care of your residential snow removal services automatically.
Why Choose Us?
When it comes to removing snow and ice from your property, you want to trust a team that knows what they're doing. Our snow removal teams have years of experience removing snow and ice from all sizes and complications of properties. No matter how complicated your apartment complex is, we can safely plow it without damaging curbs, mailboxes, trees, or other vehicles in the lot. Snow removal is a specific skill we're proud of offering to our community. Whether you have a difficult driveway or a large commercial parking lot, we'll expertly plow and deice it for you fast and efficiently.
From First Alert to Last Lot Plowed – We're Your Team
Being on alert means being aware. It should be no surprise that our production staff and crew leaders are weather junkies. As long-range forecasting becomes increasingly more accurate, we easily fall into a storm-status alert that goes on continuously, especially when deep into a tumultuous winter. By the time the snow flies, our snow fighters are rotated round-the-clock in overlapping shifts, ensuring safe rest breaks with continuous service, right down to the last lot plowed. Contact Eastern Grounds Landscaping, LLC today to learn more about our snow and ice management services.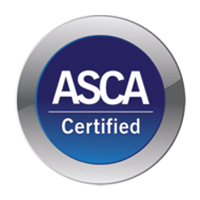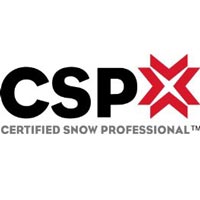 CSP Certified Snow Professional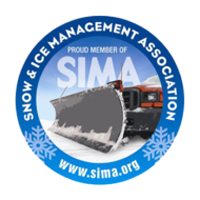 Snow & Ice Management Association
Providing Premier Landscaping Services in Delaware, Maryland, and Virginia