Skip to Content
Premier Commercial Landscaping Services
When you partner with the professionals at Eastern Grounds Landscaping, LLC, your Maryland and Virginia business will bloom with beauty. Often, the first impression of your business is its exterior – and that includes its landscape. For over 25 years, we've worked closely with business owners in the area to help them bring their dream landscape to life. We understand the importance of the exterior of your business. That's why we offer commercial landscaping services that are designed to keep your outdoor space looking professional and welcoming. Whatever your unique needs for your commercial property are, we are happy to work with you and ensure that they are met.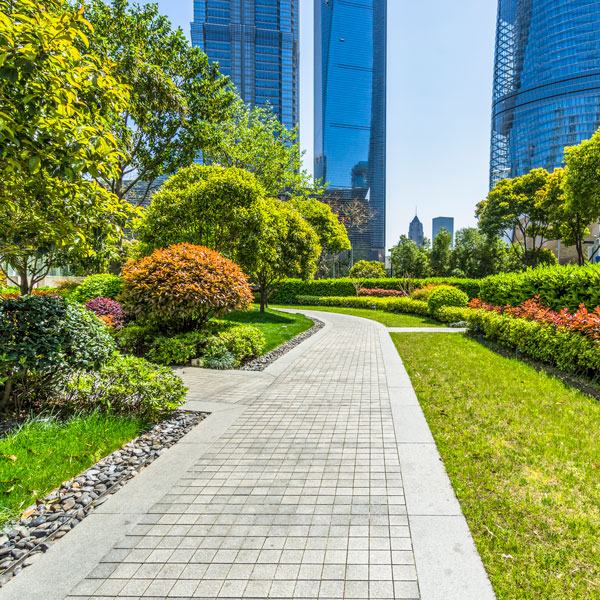 Our Comprehensive Commercial Landscaping Services
Eastern Grounds Landscaping, LLC is dedicated to providing Maryland and Virginia business owners with the best commercial landscaping services in the area. We take pride in always going above and beyond for our customers, ensuring they receive the best results and nothing less. Our premier commercial landscaping services will elevate the beauty and enhance the health of your lawn or landscape. Leave the time-consuming lawn care to our professionals and spend more of your valuable time doing what matters most – managing your business. Our premier commercial landscaping services include:
Landscape removal
Landscape enhancement
Ornamental maintenance
Seasonal design
Insect control
Fertilizer and weed control
Tree and shrub care
Mulching
Choose Us for Your Commercial Landscaping Needs
If your company's exterior is looking less than exceptional, it's time to contact your local landscape professionals in Bowie, MD. At Eastern Grounds Landscaping, LLC, we can keep your business looking beautiful and professional year-round with our premier commercial landscaping services. From landscape removal and insect control to ornamental maintenance and mulching, there's nothing we can't handle. We provide high-quality commercial landscape services that are consistent, reliable, and affordable. Our landscape specialists will provide exceptional lawn care services to Maryland and Virginia businesses. Call Eastern Grounds Landscaping, LLC today to schedule your free estimate.
Providing Premier Landscaping Services in Delaware, Maryland, and Virginia